Appraisal Source, LLC is a real estate valuation services organization providing residential and commercial appraisal and consulting services in Washington, DC, Maryland, and Virginia. 
National and international valuation-related referral services are available throughout the United States and internationally via our network of professional relationships.
OUR PHILOSOPHY 
Our Vision
Our vision is to be the first stop for all your valuation-related services. Our goal is to provide objective analyses which assist you in making informed real estate decisions. Our appraisal services are provided with credibility of conclusions as the fundamental goal. This credibility is achieved by meeting or exceeding established appraisal development and reporting standards; federal and state appraisal regulations; and client appraisal requirements. Efficient communication and superior report quality enhance trust in our valuation services and organizational reputation.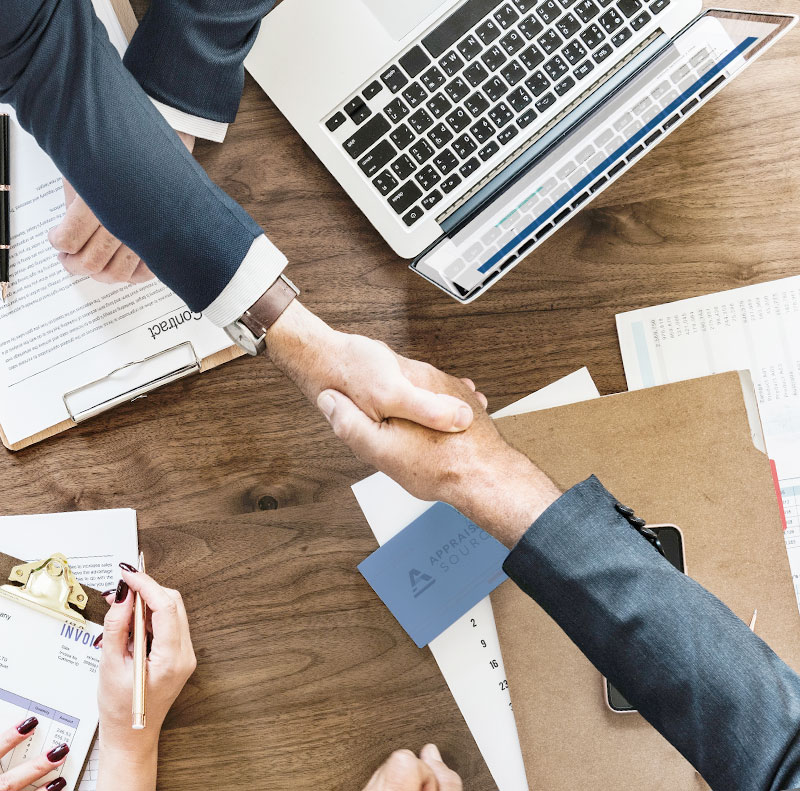 Residential Appraisals
We take pride in our local market knowledge and our residential appraisers have a Certified Residential Appraiser License, the highest level of residential appraiser licensing.

Commercial Appraisals
From small owner-user real estate to institutional property types, Appraisal Source offers a wide range of industry-leading appraisal development and reporting services.

Valuation Services
Appraisal Source is a growing real estate valuation organization now offering our services  throughout the United States and internationally.  
CLIENT REVIEWS & TESTIMONIALS "Small town values of trust, community, and connection serve as the foundation for Appraisal Source's client service."
"An appraisal may be more than simply a value opinion. When assignment scope requires, an appraisal report becomes the chronicled story of a property which takes the reader to a conclusion that, when reached, is accepted without doubt."
"Our company's credibility is established with trust earned as the cumulative outcome of single actions."
Our Process
We take pride in our relationship-based communication practices, enhancing the overall credibility of each appraisal produced.
1. Request 
Send an email or give us a call to request an appraisal – we're here to get you the information and resources that you need.
2. Assignment
Based on your appraisal request and the specifics of your property, we pair you with one of our expert appraisers. 
3. Inspection 
We work around your schedule to set an inspection time and provide a thorough property evaluation.  
4. Research 
Our research of comparable properties includes factors like size, location, age, condition, style, and amenities.
5. Analysis
Our extensive knowledge of local market conditions allows us to provide a consistent, precise analysis. 
6. Report Delivery 
 We utilize the latest technology to deliver objective, impartial and accurate property valuations.