Our commitment to the industry and the utilization of superior technology has allowed us to provide better service to our clients while controlling cost. We consistently outperform our competitors with cost-competitive products and turn-around time by streamlining the appraisal process and maintaining high levels of direct communication.
6 REASONS TO CHOOSE APPRAISAL SOURCE
The Appraisal Source Advantage
Staff on-hand Monday through Friday 9 am to 5 pm
Electronic ordering and delivery
Professional and accurate appraisal reports
Reasonable and competitive pricing
Expansive geographic coverage
Knowlegable, experienced staff
Trust & Experience
We are experienced at performing high-quality property appraisals for banks, lenders and law firms. With our high level of knowledge and experience in real estate appraisal practice, use of advanced technology, and attention to communication, we are one of the most trusted names in the appraisal business.
Experienced appraisers
Meet Our Team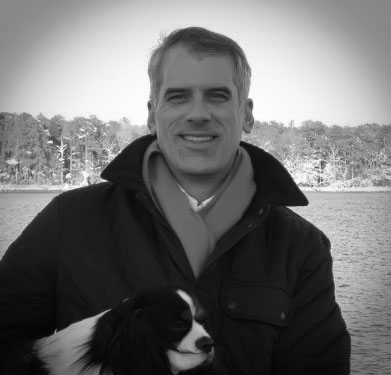 Bruce H. Davis
SRA/Managing Partner
Bruce H. Davis, Jr., MAI, SRA, graduated from the University of Arizona's top-ranked Eller College of Management in 1986 with a bachelor's degree in Finance and Real Estate. He holds the Certified General Real Estate Appraiser license in multiple states, has nearly 35 years of experience in appraisal practice, and has been the managing owner and President of Appraisal Source, LLC for over 16 years.
Ashley Childs
Retired Consultant 
Ashley Childs has been a residential appraiser with the company since 2004 and has held an ownership interest since early 2006. She has worked on the U.S. Congress staff, successfully owned and operated two small businesses, and sold real estate as an agent. She is a graduate of Ithaca College is an Affiliate Member of the Appraisal Institute.
Seth Weissman
Associate  
Seth Weissman is a real estate professional with 15 years of experience appraising residential properties in and around the Washington, D.C. metropolitan area. His experience began with MillenniuM Real Estate Advisors; training under Masters of the Appraisal Institute and a Counselor of Real Estate. For 7 years he assisted and trained as a residential appraiser as well as performing market research and the basics of commercial real estate valuation. Since 2005 he has been an independent fee appraiser covering Maryland, Virginia, and Washington, D.C. performing appraisals for most noted banks and lenders, as well as credit unions, and AMC's. He also has full security clearance to perform appraisals for entities such as USAA and Navy Federal, as well as Pentagon Federal. Seth's experience includes all types of residential work and simple multifamily properties throughout the area. He has performed all necessary requirements to meet the standards of continuing education throughout his licensure.
Priscilla B. Morris
MBA/RETIRED Associate  
Priscilla Morris is a commercial appraiser who joined the company in July, 2009. She brings 30 years' experience in the supermarket industry, performing commercial site development work as an entrepreneur on Maryland's Eastern Shore and as operations manager United Natural Foods retail divison (NRG). She attended Duke University and the University of Delaware as an undergraduate. She holds an MBA and a Master of Science in Financial Management from University of Maryland University College and is an Associate Member of the Appraisal Institute.
Yvonne Theriot Gazelle
Associate  
Yvonne Gazelle is a licensed appraiser in Maryland serving Anne Arundel, Baltimore County/City and Prince George's Counties. A former loan officer in the Anne Arundel County area, she has been an appraiser since February 2003. She joined Appraisal Source in May 2007 and specializes in single family residence, waterfront properties and manufactured homes. Yvonne holds a BA from University of Maryland Baltimore County and brings skills in language, teaching, marketing and public relations to the team. She is highly active in local community organizations.
Lynne Duffy
APPRAISAL MANAGER  
Lynne Duffy is the firm's appraisal manager. She brings with her 20 years of management and 9 years of financial planning experience. Prior to joining Appraisal Source, she managed a region of retail stores in DC/MD/VA including opening and managing 10 stores. In 2000 she entered the financial field and started earning FINRA licenses. Upon earning 5 licenses including Principal and Financial Advisor, she left her position at a large area firm to start her own brokerage. After careful consideration of market conditions she decided to go back to her true passion and focus on launching new business ventures. She is excited to join Appraisal Source just in time for their grand opening of their DC office. Lynne is a graduate of Towson University with a degree in Public Relations.
Join OUR TEAM 
Let's Work Together
Looking for competitive compensation and a friendly collaborative work environment? Appraisal Source is looking for experienced appraisers to join our team.
An we are seeking new partnerships throughout the United States and the world for the creation of new offices nationally and internationally.